Flights
With the state-of-the-art platform designed to impact companies in a positive way, in addition to being in direct integration with airlines (LCC and NDC), you will choose from more than a million of flights to thousands of destinations around the world. Moreover, you will be provided with the best fares and offers made by the best airlines that serve the destination targeted, including different classes (Economy, Premium Economy, Business, and First classes). Accordingly, the agent can provide the end users with the best varied flights available to reserve their tickets.
Hotels
Over 1,000,000 hotels around the world (luxurious and affordable) are available to be used by travel businesses. With XML-based data transmission standard, a vast array of housing properties will be exported to agents. The easy-to-use interface will empower the hoteliers to upload the details of their properties fast and efficiently and show them attractively to reach the maximum number of agencies worldwide.
Cars Rentals
Though the scarcity of car rentals platforms, asfarplanner was eager to offer a hassle-free booking service for travel agents. So, via asfarplanner API, the travel businesses will be fully accessed to an oasis of car rentals suppliers in worldwide destinations.
Travel Insurance
The travel agency that strives to get the smiling faces of the end users will provide them with the travel insurance service. Here is the solution with asfarplanner that caters for travel businesses seeking travel insurance suppliers. Here is where taking out travel insurance suppliers is handy.
---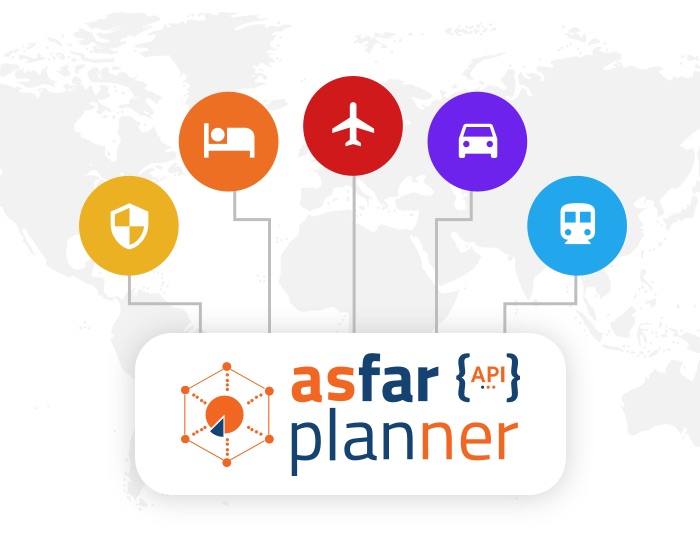 Why AsfarPlanner
---
Pioneering in travel industry enhances the trust
The unceasing direct integration with more airlines, hotels, car rental suppliers, and travel insurance suppliers.
Due to the direct integration, the lowest fares and the best offers will be easily attainable.
Being directly connected to Main Carrier through NDC.
No waiting or pending of refund in case of cancellation or any other issue, like date changes.
Monthly expenditure for special offers and vouchers.
Fully committed to enrich the content offerings.